Euronews
Public education and aggressive intervention have paid off and Guinea is now Ebola-free – so says the World Health Organization, two years after the West African epidemic began there.
It has been 42 days since the last person confirmed to have the virus tested negative for the second time.
Guineans are celebrating but the WHO remains cautious:
"It's only a milestone, it is not the end of the Ebola response in West Africa," says

WHO

representative Bruce Aylward. "What we have learned is, while we've stopped the original chains of transmission, we are also seeing small flares, one or two, three cases occurring. We've had 10 events like this where the virus is re-introduced from the survivor population."
Guinea now enters a three-month period of heightened surveillance to ensure that any new cases are identified before they can spread to other people.
Liberia and Sierra Leone were both declared Ebola free earlier this year but Liberia has since seen new infections.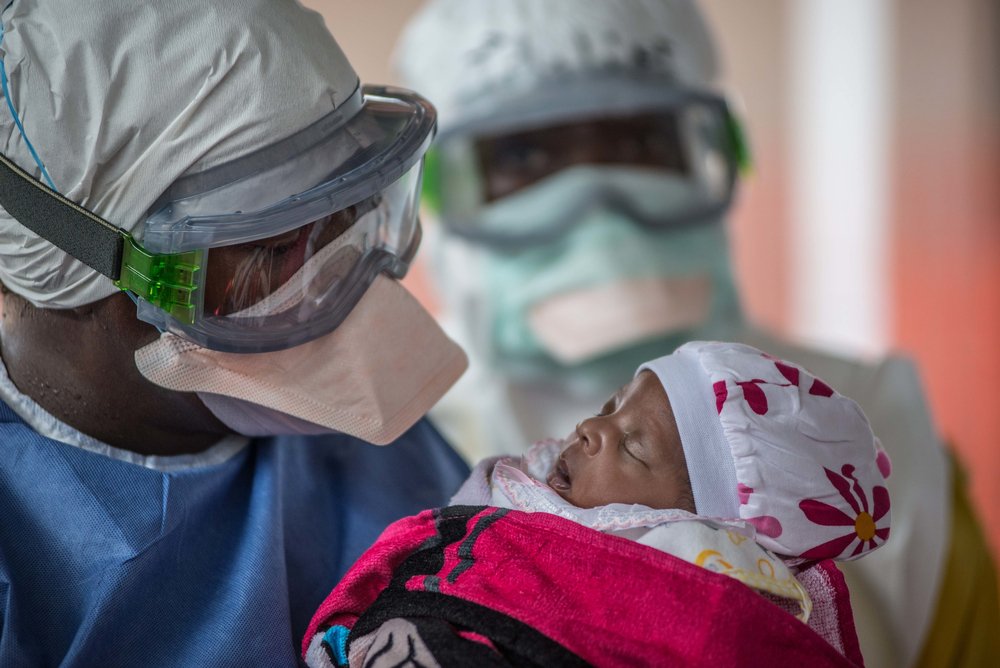 Photo from here
Three-week-old Nubia, Guinea's last known Ebola patient, has tested negative for the virus. See

here

.
Nubia was born Ebola-positive but survived due to experimental drugs and round the clock care. In November, aged just one-month, she met her father for the first time.
"I am happy today, because since her birth I have never seen her," Saidouba Soumatt said. "Today, thanks to God for putting her in the hands of these doctors here who took care of her; and she will be released. It makes me happy – and it makes the people of Guinea happy,"
Scientists are closely monitoring the virus and warn that Ebola can lie dormant and hide in parts of the body such as the eyes and testicles, and rare cases of the virus re-emerging have been reported.